Innovative sports marketing communication for clubs, event organizers, manufacturers and stores
Always on the ball & Co. with push notifications
More and more professional sports organizations are using push notifications to strengthen their engagement with fans, members and customers. Soccer, basketball and handball clubs, event organizers and equipment suppliers can keep their community up to date on teams, events and offers via browser or app.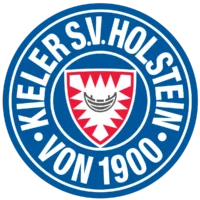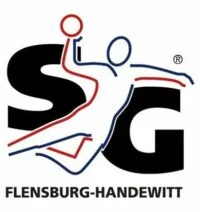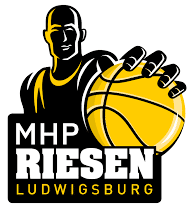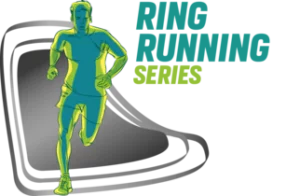 Sports organizations have a variety of channels available for communication. These include traditional channels such as email, websites and apps, as well as newer channels such as social media, messenger and push communications. Push notifications offer unique advantages, especially in the sports environment, as it is not only particularly important to share successes and news with fans immediately, but also to convey emotions. On the one hand, the notifications must be able to be created and sent in just a few minutes, and on the other hand, they must appear directly on the recipients' devices and not be accessible via mailboxes and feeds.
Jan von der Wehl, Head of Marketing & Sales at SG Flensburg Handewitt, uses push notifications to be the first to inform his fans via his own medium (owned media):
For us, push notifications are a new element to optimally place our most relevant content in the daily news stream. It is important to us that we can inform our fans about important news in a timely manner and thus create an added value that is very important in both communication and sales.

Jan von der Wehl, Leiter Marketing & Vertrieb bei der SG Flensburg Handewitt
The SG Flensburg Handewitt does not offer its own mobile app, but invites visitors to the website to receive push notifications via the browser or Apple Wallet. But even for clubs that offer a mobile app, the combination of app with web and wallet push is worthwhile to address all interested parties. This is because the proportion of those who visit the club website is usually significantly higher than those who use or have installed the app.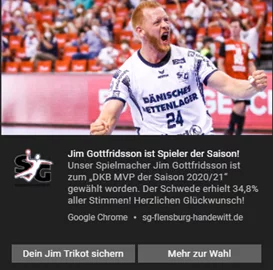 Holstein Kiel has its own mobile app in use and also successfully employs push notifications. For Peer Wellendorf, Head of Media at Holstein Kiel, it was a matter of concern to also enable interested parties who do not use the app to enjoy the benefits of push notifications:
We see that we still reach many fans through our website who, for various reasons, have not yet used our app. We want to retain these fans even better via targeted push notifications and keep them coming back to our other media.

Peer Wellendorf, Head of Media at Holstein Kiel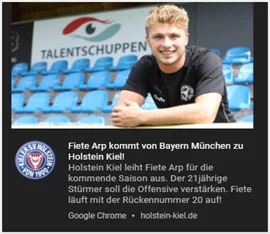 It makes an enormous difference whether a fan is offered a jersey by the "Man of the Match" immediately after the match, can purchase the new team jersey with the start of sales, or happens to read a notice about it hours or even days later.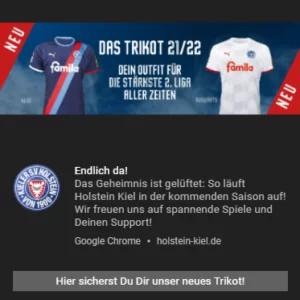 Also, a ticket is more likely to be ordered when a fan receives info that there are still seats available in their favorite block or a crucial match is coming up.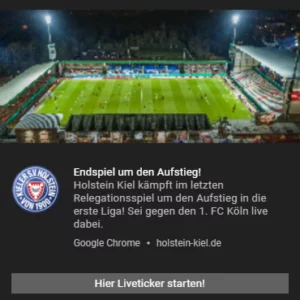 The fact that it is crucial how and when an offer is placed can be confirmed by the sporting goods manufacturer Jako. Push notifications are used among other things to promptly bring shopping cart abandoners back into the store.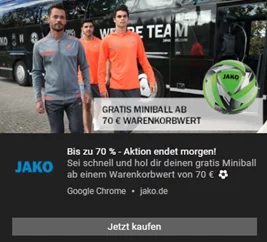 We are a team sports outfitter and are constantly developing our online store. To do this, we work in a data-driven manner to best serve our customers and their interests. Signalize's solutions are ideally suited for this purpose. We see great potential for us and our dealer network in push marketing for growth and contemporary customer loyalty.

Nico Wagner, Team Lead Marketing/Communication Jako AG.
But it's not just about commercial offers, it's about any content related to the club that inspires fans and strengthens their bond with their club. Fans really appreciate being the first to receive important information.
For Björn Steinmetz, organizer of a marathon and half marathon event at the Hockenheimring (Ring Running Series), it is crucial that he can inform his participants and spectators about changes at short notice: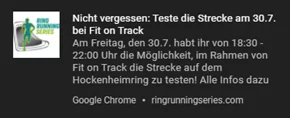 Especially in the current situation with constantly changing regulations, we must ensure that our participants and spectators are always aware of the current requirements and can behave accordingly. Since you can't use newsletters here, push notifications offer an ideal and easy-to-use format.

Björn Steinmetz, organizer Ring Running Series
Lukas Robert, press spokesman for the MHP Riesen Ludwigsburg from the German Basketball League, is also enthusiastic about the simple integration and use:
We were able to integrate the tool into our website and launch it in just 6 minutes. Also, the creation of a notification is implemented in 1-2 minutes without technical knowledge and requires no further training.

Lukas Robert, Press Officer of the MHP Riesen Ludwigsburg
Conclusion
Especially for professional sports organizations and sport event organizers, push notifications are the ideal channel to share mostly highly emotional news of different kinds with their fans in a timely and modern way. For manufacturers and stores, they offer an excellent opportunity to retain customers and increase sales. Due to the ease of setup and operation, as well as the low cost, an immediate ROI can thus be achieved even for small organizations.